Associate Coach Ryan Cain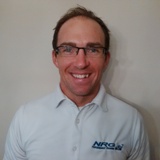 B.Sc. Kinesiology
Canadian Society of Exercise Physiology - Certified Exercise Physiologist (CSEP-CEP)
Guest Speaker at a variety of different triathlon related conferences and talks (i.e. Muskoka Tri Summit; CAF Regional Development Camps)
Canadian Armed Forces Associate Multisport Coach & Advisor
Certified Personal Trainer (CSEP-CPT)
5th Ironman Lake Placid – 8:55 - 2013 2:55 marathon
5th Ironman Mont Tremblant - 2012
4th Ironman 70.3 Mont Tremblant - 2012
Ironman Florida – 8:45 - 2012 sub 3hour marathon
3x Ironman Hawaii World Championship finisher
Multiple Age Group wins
12x Ironman Finisher
Triathlete since 2006
Runner since 2005
I am a professional long course triathlete based in Ottawa, Ontario. I have been a multisport athlete since 2005 and have progressed steadily from a novice age group triathlete into an experienced professional.
I was born and raised in Lethbridge, Alberta, where I excelled in sport from a young age. I am competitive by nature, driven to succeed, and my perseverance stem from that early start in sport. Competition has taught me to be humble, respectful and supportive of my fellow competitors and I hope to bring all those attributes to the athletes that I coach. I will show you the same perseverance and attention to detail.
I have a diverse background in coaching. My earlier years were spent on the sidelines coaching team sports at a variety of levels. More recently, it has been much more involved with endurance sports. Primarily helping members of the Canadian Armed Forces in triathlon and running.
Racing professionally as I work full time for the Department of National Defense and being married to a wonderful wife (Lauren) has taught me the importance of balance and the understanding of what is important in life. It gives me an innate ability to bring that to my coaching. Coupled with my experience, a B.Sc. in Kinesiology and being a Certified Exercise Physiologist (CSEP-CEP) I am confident that I can assist in getting you to your fullest potential.